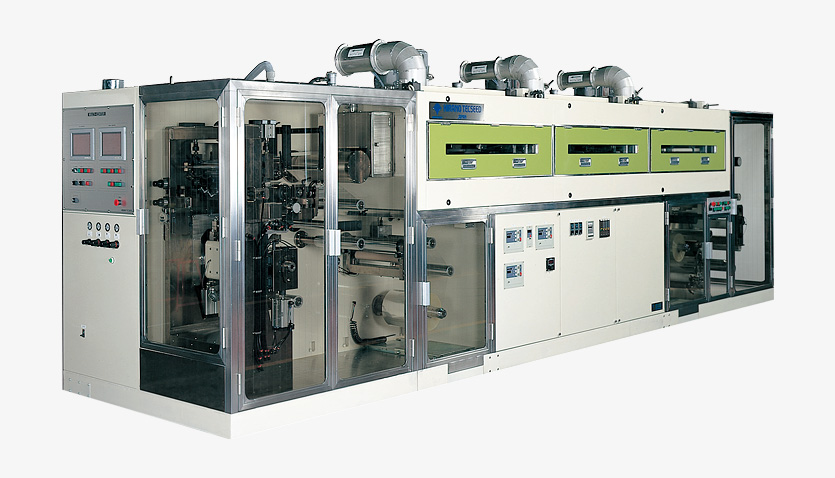 Machine Overview
This machine can install large variety of coating method including Dual Lip, Comma, Slot-die, R2-die and others. And this machine's dryer can be equipped with floating nozzle, punching nozzle with support rollers.
This multi-purpose machine is ideal for various needs including submicron thin coating as small lot production and various sample making machine.
Machine Spec
| | |
| --- | --- |
| Roll width | 400mm |
| Machine speed | 2~100m/min |
| Drying temperature | 60~200℃ |
| Drying length | 1.5m/zone ×3 zones |
| Accessory Equipment | UV Machine |
Coater Type
Comma Direct, Comma Reverse, Lip Direct, Slot Die, DV Die, R&R (R2)
Inquiry
To find out more about our Technicum testing services, please contact us using the form below.