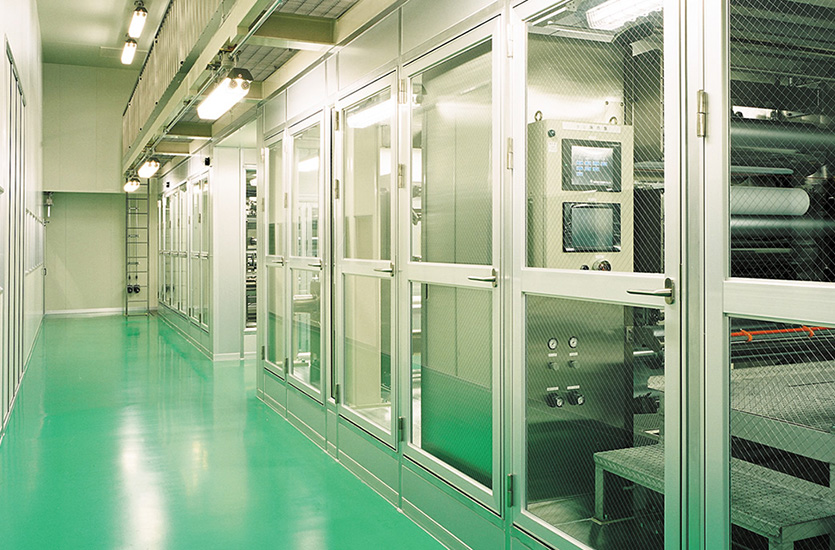 Machine Overview
This machine be located high level clean room(Class 100 in coating section) and have capability to coat accurately even if very thin thickness with various innovative design concept.
And this machine is equipped with a wide variety of unit-changing coating systems and the clean dryer with roll less mild zone , floating nozzles zones , ensuring the coating test that simulated real production process.
Machine Spec
| | |
| --- | --- |
| Roll width | 1,200mm |
| Machine speed | 2~150m/min |
| Drying temperature | 60~170℃ |
| Drying length | 4m/zone x 3 zones(roll less mild and floating nozzles) |
| Accessory Equipment | UV Machine (supports nitrogen purge), Defect Inspection Device, High Density Static Eliminator |
Coater Type (unit changing
®

type)

*Slot Die, DV Die, Kiss Reverse Gravure, Doctor Chamber Gravure, R&R (R2)
Inquiry
To find out more about our Technicum testing services, please contact us using the form below.