The Quality and Environment Policy
ISO 9001 Quality Policy & ISO 14001 Environment Policy
Quality Policy

(1) We implement our Quality Management System effectively to ensure our customers' satisfaction and to retain their trust.
(2) We are committed to making continuous improvements to enhance our corporate culture.

We started to implement ISO 14001 in February 2017.
We carry out our business operations under our newly adopted Environmental Policy, as described below.

Environment Policy

(1) We are committed to complying with environment-related laws and regulations, ordinances and other relevant rules in an endeavor to conserve the environment.
(2) We are committed to continuously improving our Environmental Management System.
ISO 9001 Certified
| | |
| --- | --- |
| April 1998 | Obtained ISO 9001 certification, a quality assurance standard developed by the International Organization for Standardization (ISO). |
| October 2002 | Upgraded to ISO 9001:2000. |
| May 2010 | Upgraded to ISO 9001:2008. |
| June 2017 | Upgraded to ISO 9001:2015. |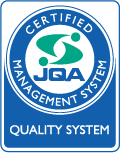 ISO 14001 Certified
| | |
| --- | --- |
| June 2017 | Obtained ISO 14001:2015 certified. |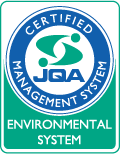 ISO 14001 Environmental Management System
1. Scope of Certification

Organization
HIRANO TECSEED Co., Ltd.
Location
Head Office: 101-1 Kawai, Kawai-cho, Kitakatsuragi-gun, Nara 1 Prefecture, Japan
Tokyo Branch: Hulic Kanda Bldg. 3F, 1-16 Kandasudacho Chiyoda-ku, Tokyo, Japan
Department
All departments
Personnel
Officers and employees
Business Operations
Design, development, manufacture, installation and servicing of coating & laminating machinery, textile machinery, and other industrial machinery

| | |
| --- | --- |
| Organization | HIRANO K&E Co., Ltd. |
| Location | Head Office: 101-1 Kawai, Kawai-cho, Kitakatsuragi-gun, Nara Prefecture, Japan |
| Department | All departments |
| Personnel | Officers and employees |
| Business Operations | Design, development, manufacture, installation, and servicing of vacuum machinery; and design, development, manufacture,installation, and servicing of textile machinery, coating & laminating machinery, and other industrial machinery. |

2. Applicable Standard

ISO14001:2015

3. Certification Date

9-Jun-17

4. Certificate No.

JQA-EM7333

5. Certifying Body

Japan Quality Assurance Organization (JQA)