What does HIRANO TECSEED do?
HIRANO TECSEED is a machinery manufacturer.
It supports leading-edge manufacturing sites with its coating machines and other products!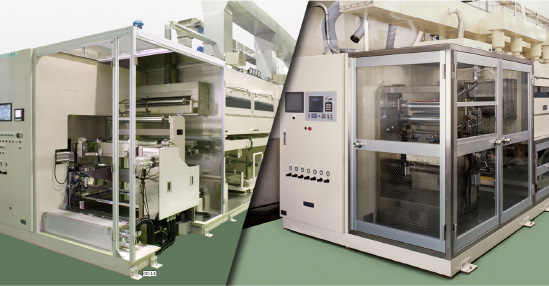 "Coating machines"? That's a term I never heard before.
What do coating machines do?
Coating machines are used to coat thin base materials such as film, metal foil, paper, and fabric with liquid. They then dry the liquid and roll up the materials.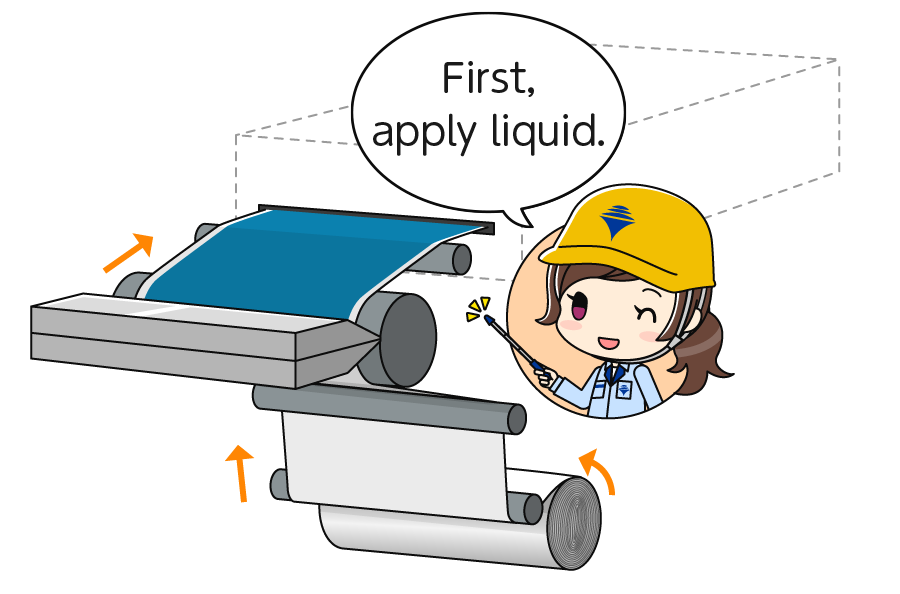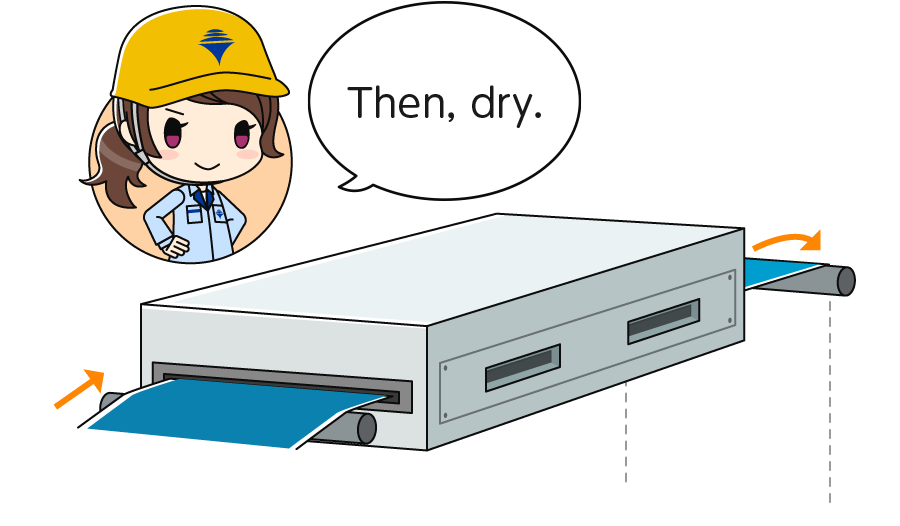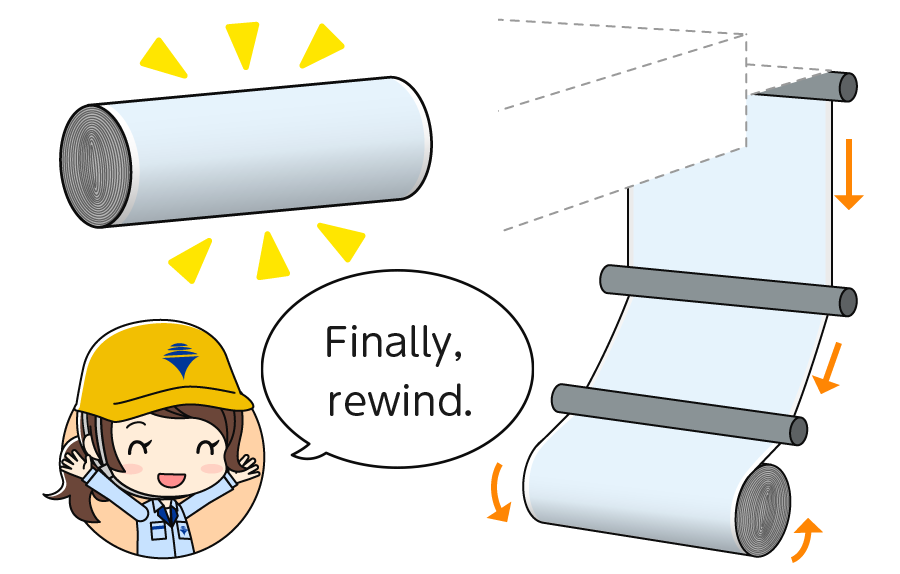 Some examples are everyday adhesive tape, liquid crystal panel displays, and electronic components for lithium-ion batteries, capacitors, and other devices. Coating machines are in extensive action at a variety of manufacturing sites.
The list also includes everything from correction tape and wallpaper to surgical masks, disposable diapers, and even materials for aircraft parts. HIRANO TECSEED machines are involved in an enormous number of fields!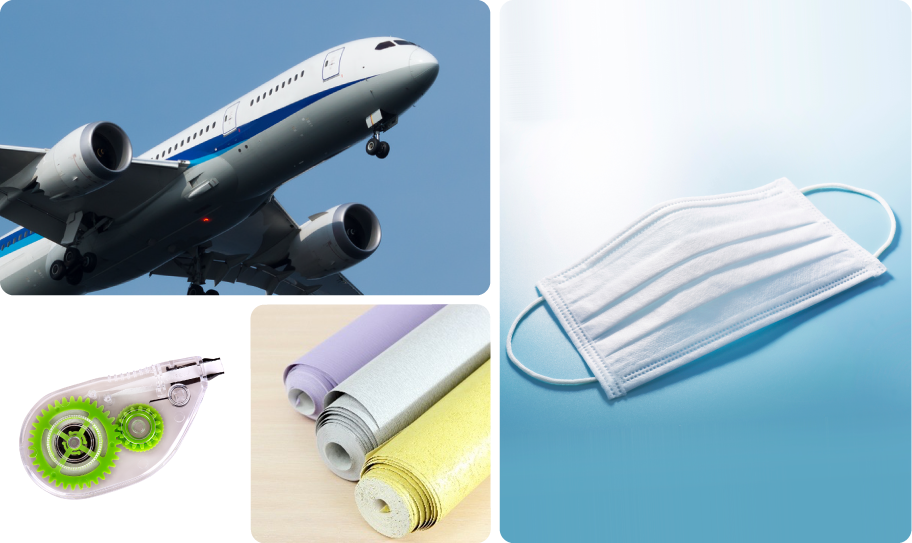 It's surprising that they are used to make such everyday things!
I guess I've never thought about how items of daily use are made. It's interesting to learn about it.
That's right.
What's supporting that "how" is HIRANO TECSEED's technical expertise.
It's not just a matter of coating, drying, and rolling up.
The film and other base materials have to be coated thinly and uniformly.
Moreover, an incredibly high precision is required!
The thickness is specified in microns (μm).
By the way, a single micron is one one-thousandth of one millimeter.
I can't image such a precision. It's amazing!
Now I think I want to know more about HIRANO TECSEED.
We thought you would.
We have prepared this information for people like you who want to know more about us.
If you access it, we think you'll find it of use.